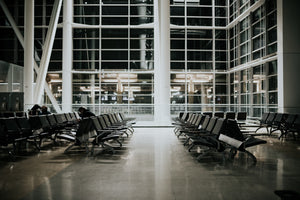 PAL ALERT!: LOS ANGELES FLIGHTS WILL BE TRANSFERRED TO LAX MIDFIELD GATES STARTING JUNE 1ST
As per PAL advisory, "Effective June 1, 2021, PAL will be forced, over our protest, to move our flights departing and arriving at Los Angeles to the new Midfield Satellite Concourse (MSC) of the Tom Bradley International Terminal (TBIT) at Los Angeles International Airport (LAX). The MSC gates are in a separate concourse that is connected to the main TBIT area by an underground tunnel."
For now, PAL asks travelers and passengers for understanding and patience as this decision affects the passengers on the following:
Additional Walk Time to and from Aircraft Gates:  Please allot at least 20 minutes additional time to walk to your departure gates at the MSC.  From the TBIT main concourse, after clearing security, passengers will need to access the tunnel walkway via escalators, elevators and moving walkways.

Alternative transportation:  There will be terminal transfer vehicles (similar to golf carts) available for passengers who are unable to walk the full distance; accessible via elevators and escalators from the TBIT main concourse.  Please allot extra time in case of limited availability of these transfer vehicles.  Passengers using wheelchairs will also need to take the elevators.

Limited shops and services:  Please note there are limited shops and food service facilities at the MSC; please plan on completing your shopping and dining needs at the TBIT main concourse pre-departure area, before proceeding to the MSC for boarding.

No Change in Check-in or Arrivals location:  All departing PAL passengers will check in at the TBIT, and all arriving PAL passengers will claim baggage and clear immigrations and customs at the TBIT, in the same areas in use today.  
PAL seeks city officials and has appealed to Airport Authority to reconsider as most of their Filipino-American and Filipino travelers are with disability and senior citizens who are better served if boarding gates are closer to check-in and security areas. The Airline has promised to follow all possible remedies to better serve the passengers. 
---