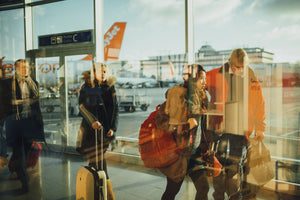 Countries open for tourism during pandemic
Maldives:  All visitors must fill out a health declaration form and an immigration arrival card. Health screenings are in place on arrival, and anyone showing symptoms will require a PCR test at their cost. All tourists and short term visitors must present a negative PCR test for COVID-19, conducted within 96 hours of departure.
Morocco: All visa-exempt foreign travelers with a confirmed hotel reservation or business travelers who have an invitation from a Moroccan company can enter (contact your local Moroccan embassy for more information). Moroccan residents and their families can enter. Travelers must obtain a negative PCR test result for COVID-19, and the results must be dated no earlier than 72 hours before to departure.
Thailand: Travelers from any country can now enter Thailand, irrespective of their countries' COVID-19 situation, under a newly amended Special Tourist Visa (STV) long-stay program. These travelers still need to comply with Thailand's 14-day mandatory quarantine, however starting April 01, quarantine will be reduced to 10 days.
Turkey: Commercial flights are operating, however, flights from the UK, Brazil, South Africa and Denmark are suspended. All  international arrivals age 6 years and older are required to have taken a COVID-19 PCR test with a negative result within 72 hours prior to their flight. Passengers must submit their test results to the airline at the time of check-in. Passengers failing to submit a negative PCR test will not be permitted to board the flight to Turkey. This requirement will remain in effect until further notice.
United Arab Emirates: All citizens, returning residents, transit passengers and tourists traveling to the UAE must have a negative COVID-19 PCR test result taken a maximum of 96 hours before departure. Check specifics with your airline. Foreign visitors to Dubai must have a negative COVID-19 PCR test certificate and international health insurance. Passengers (including transit) must complete this health declaration form, and a quarantine undertaking form if your final destination is Dubai. Arrivals may be subject to quarantine or self-isolation for 14 days on arrival.
United States: There are restrictions on who can enter or transit the USA. Effective January 26, all air passengers entering the United States will be required to present a negative COVID-19 test, taken within 72 hours of departure. Airlines must confirm the negative test result for all passengers before boarding. Passengers allowed entry to the US must self-isolate for at least 7 days on arrival, and take a COVID-19 test 3-5 days after arrival. The land borders with Canada and Mexico are closed to all non-essential travel until at least 21 April 2021.
---